Oventium
®

Security Services
Transforming
Enterprise Cybersecurity
Efficacy
Cyber threats are constantly emerging and evolving, and internal teams may lack the resources and know-how to best shield your company from attacks.
Technology is crucial, and through our partner network, we offer a vast array of tools and how to leverage them – to SECURE IT NOW across your organization.
Top Security Expertise And The Latest Technology
Oventium Solutions and our Gartner's Magic Quadrant partners, provide comprehensive and tailored security programs that start with the outcomes that best meet your organization's needs from a technical, operational, and financial fit.
Oventium
End-to-End
Solutions
Oventium services cover your security needs, from designing and implementing optimal security solutions to Managed Services that allow you to shift your focus from managing cyber-related challenges to overseeing outcomes that enable you to become more agile, scalable, and ready.
Security solutions designed to work across the organization
A network of Gartner's most effective security technical partners
Optimized programs that provide greater insight into your security objectives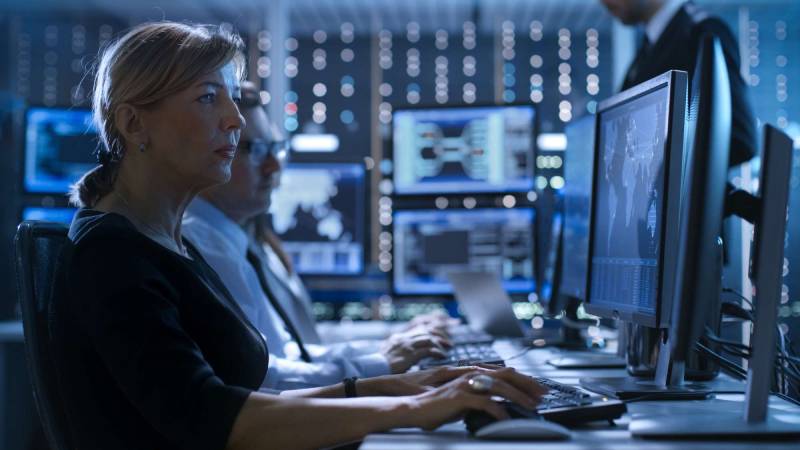 "Our relationship with IOvations has been great, and we truly believe that they always put the client first. Whether it was aligning resources for a technology refresh, assisting with critical upgrades, or presenting new opportunities for technical improvements, our partnership with IOvations has been proven. Very resourceful, professional and highly recommended from a satisfied client."
~ Security Engineer, Fortune 1000 Financial Institute
Oventium
Next Gen Essential
Services
Oventium's Next-Generation Essential Services is an advanced security program that caters to clients' security needs. It is backed by a team of Seasoned Certified Security Engineers (SCSE) and project managers with experience in supporting and implementing hundreds of clients in all industries.
The Essential Services help you get the most out of the technologies you've invested in.
Making sure there are no security gaps within the configuration that create risk.
Making sure expected platform performance is met.
Policy Audits and best practice reports give you peace of mind on old configurations.
Lifecycle Management to address upgrades and conversions.
OEM Liaison for the case and trouble ticket assistance.
Upgrade and install critical vulnerability patches to keep a constant state of OS security.
Quarterly meetings to review service and technologies under support
Options for A La Carte services.
Since not every client is the same, there are varying levels of support to fit your specific needs:
Annualized Subscription
Engineering engagements with three distinct levels of service
Jump Start, Full system health, and life cycle management capabilities across major security vendors (Check Point, Palo Alto, Fortinet)